Welcome to Our Kitchen
In 1965, my grandparents decided to combine their two loves, food and family, and opened a specialty food company. Building on their belief that the secret to any great meal is a well stocked kitchen, we bring you Daily Pantry™. Where great ingredients are the foundation for great meals. Browse this site for some of our favorite family recipes and please feel free to share some of your own!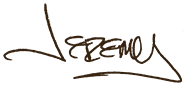 Our Commitment
to Great Ingredients
We are passionate people who share a love for delicious food. At Daily Pantry we make it easy; Simple ingredients with a great taste, great nutrition and great value. We go to great lengths to source the finest ingredients and promise that Daily Pantry will fill your kitchen pantry with the perfect balance of delicious!